Organic Day cream 50ml
SKU:
Päevakreem
Brand:
Proaora
Qty:
Out of Stock
Organic Day Cream Moisturiser 50ml
Hydrate, soothe and repair skin with Proaura Organic Day Cream Vegan certified Moisturiser.
Infused with Opuntia Ficus Indica Cactus Extract, derived from a crop plant source, this hydrating extract is rich in antioxidants, minerals & vitamins. This day cream deeply hydrates the skin for long lasting results.
Formulated with 98% natural ingredients, this organic day cream deeply moisturises and soothes skin aided by these active ingredients- Aloe Vera Juice, Organic Lavender Water, Macadamia Oil, Coconut Oil, Tocopherol, Green Tea Extract, Chamomile Extract, Squalane.
Benefits:
* Rejuvenates skin to give a brighter and more even complexion
* Deeply moisturises skin
* Soothes irritations and tightens pore
* Reduces appearance of fine lines and prevents wrinkle formation
* Hypoallergenic, paraben-free, fragrance-free and vegan friendly
Directions:
Cleanse and dry skin. Apply a layer of day cream to face, neck and decollate. Massage in with a circular motion. Allow to dry before applying makeup.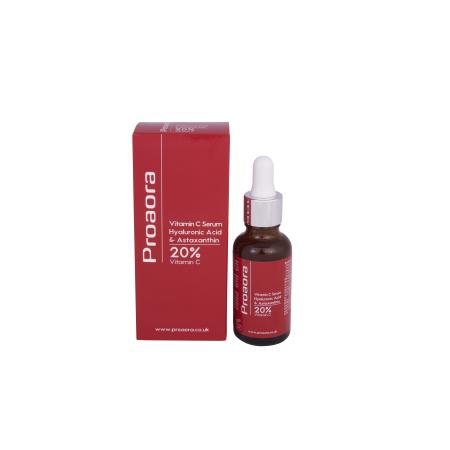 SKU:
Serum ,
Qty:
In Stock
36,90 €