To Donald and Staff,
I won the frownies mother of the year and you have me all the wonderful products. I have to update you that the immune shied is amazing and some of my scars are gone and some are very light. It also helps with
brown/age spots on my face and neck. I also love the rose water spray. I use these products day and night and my friends, boyfriend and son all said that my skin is so much better. Thank you so much again. *
Sincerely,
Luann Johnson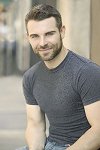 "Having put a great effort into my skin, my wrinkles are minimal, and these little leave-on strips and their antioxidant hydrating complex made short work of them." *
Nathan Johnson
Project Runway, Makeup Artist to the Stars

"I am one of the many well-known actresses, models and professional beauties who use this method(Frownies) because it works" 'They really do help reduce wrinkling" *
Racquel Welch
Raquel Welch Beyond the Cleavage (pg 102-104)

"OMG I LOVE THIS PRODUCT! Because I have sensitive and acne prone skin, I?m so skeptical when it comes to trying new products. But I?m so happy I gave it a try! Being in the entertainment industry I have to wear make up a lot and it really takes a toll on my skin, but now my skin looks & feels so much more vibrant. I've read reviews of people saying it has made their skin look younger well I?m in my twenties and after using this product my skin looks like it did when I was a kid! All I can say is WOW! Thanks Frownies for such an amazing product I?m definitely hooked for life." *
Love, Vonnie
Vonzell Solomon, Jan 2010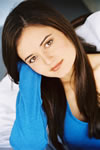 Danica McKellar proven accomplished actress, writer, producer and award winning director has comments about Immune Perfect. "It's the first moisturizer that actually cuts down my breakouts – it's rare for me to get a pimple now, and it's because of the immunity boosters in this gel cream, I'm sure of it!"*
Danica McKellar, Actress

Best Close Up Award was given at the 2007 Palm Springs Film Festival. The actress who won, Missy Pyle of "Mojave Phone Booth," said she first learned about the product a young intern. "I spent a lot of my early days of acting walking around my house with Frownies on my forehead," * she said.
Missy Pyle, Actress

"So I go to the drugstore, and get these things that have been around forever called Frownies. They have adhesive on one side, like a glue. You lick that side, separate your crease, put it on the crease, and sleep with it. And the next morning you look better. I swear by them." *
Rene Russo; Actress; excerpt from September 2001 issue of Good Housekeeping

"The job of a makeup artist is to make and keep the stars looking beautiful and glamorous. Frownies has helped them do it for decades." * [David's wife, actress Heather Langencamp (Nightmare on Elm Street) is an avid Frownies user. David is shown, at right, putting Frownies on her forehead.]
David Anderson and Rick Baker; Academy Award Winners – Best Makeup (Men in Black and The Nutty Professor)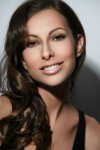 "I just wanted to say I love your products! I am a model in New York and the owner of my agency APM was given samples from your company. She gave me a box of frownies and they are awesome. The very faint lines on my forehead are barely visible after using, and the puffiness under my eyes totally goes down. I have been recommending to all my industry friends!" *
Best
Danielle Pashko

"I read about Frownies in an article about Rene Russo – right after I read the word "Frownies," I went online to order them. That was in my mid 20's – I'm now 34 and can easily pass for 27 or 28 – younger girls even tell me they think I'm 25! I am the biggest Frownies fan – I can't go to bed unless I have my Frownies on and it has been like that since I discovered them – my three-year-old daughter's morning routine includes waking up to peel off mommy's Frownies. My guess is she'll just grow up figuring that's how you sleep when you're a grown up! And, if she wants to age like mommy – that will be how she sleeps. During this year that I have been Mrs. Ohio, women have asked me time and time again how, as a mother of 2, I manage to stay so young looking – I tell them Frownies! I love them!!" *
Michelle Moore-Galvin; Mrs. Ohio, Mrs. America 2002 Top 10 Finalist
What People Are Saying About Frownies *
Frownies are made by B&P Co. of Dayton, Ohio.
I tried out the moisturizer you sent me, probably the best moisturizer I have ever tried. I've been telling everyone about it. People have been commenting on how good my skin looks. I feel like a poster child for Frownies … LOL … I love it.
Much thanks,
Enzo Junior, Editor of PartyThisWeek.com
The other night I happened to catch the 1949 classic movie, Sunset Boulevard. At one point Gloria Swanson was in a bed scene wearing Frownies! She had one between her eyes and at the 'crowsfeet' areas. I thought it was great to see that your product has endured for so many years. I'm not a Hollywood starlet, just an ordinary 57 year old woman with a tendency to develop double frown lines between my brows. I've used Frownies for at least 20 years now. Sometimes I've had to special-order them because certain beauty supply stores did not have them in stock. Nightly application of Frownies definitely minimizes the depth of my lines. Thank you for such a simple, yet effective product! I try to always keep them on hand because they work!!
Kirsten H., Woodland Hills, CA
Immune Perféct is the best product that I have ever used on my face.
Brooke G., 25
Call me crazy, but I used the Immune Perféct last night and this morning, and I think my skin looks better already! It seems smoother and softer and moisturized. I'm very happy to buy these products from you! I can already tell they're definitely worth it! Out of curiosity, this morning I opened the body moisturizer and put a little on my hands and arms. What a difference, it's 4 hours later and I can still feel the softness. It didn't just disappear. You're truly on to something great here!
Linda S., Cleveland
I had a severe problem with acne on my chin area, and purple acne scars that were over 12 years old. Immune Perféct has made them disappear!
Angel C., 31, After using Immune Perféct for only three weeks
I am one of those gals who never uses anything on her face — no cosmetics, no treatments or creams. It has worked well for me so far. However, I sunburned my face and neck a few days ago. I put the IP [Immune Perféct] on…my skin was pink and hot and I felt kind of lousy, like I do when I burn. I noticed within about a half hour that I felt better. The next day my skin was cool, not warm like usual under those conditions. I put the IP on twice more that day and by the next morning, there was no sign of the burn at all…So, I'm sold.
Cheryl
My forehead used to be very oily, after using Immune Perféct only a couple of times I have noticed that is no longer a problem. I have also noticed that scars on my forehead are not as noticeable. I use Immune Perféct after shaving, providing soothing and cooling to an otherwise razor-burnt face and neck.
Neal P., 38
I love Immune Perféct, I will never use another facial moisturizer again!
Sarah L., 21, Ohio
I use Immune Perféct and Immune Shield together at the same time on my face. Immune Perféct goes on really smooth, and when applied with Immune Shield, my skin feels so soft and moist.
Kelly D., Ohio
As a facial therapist, I recommend Frownies to prolong the benefits of my massage techniques.
Vera N., Russian Massage Therapist specializing in facials
I am 62 years old, and Frownies have kept my face line free. I'm told I look 20 years younger.
Gloria G., California
As a professional career woman in an executive capacity, I have depended on Frownies to keep me looking rested and younger looking. I also buy them to give as gifts to my friends.
Jean H., California, A 56-year-old with a 40-year-old brow
I bought a box of Frownies to see if they did any good. To my delight they did! It is so great to be able to look in a mirror without fearing it may crack at any moment.
Diana S., Colorado
I don't feel dressed for bed unless my Frownies are in place.
Ginger J., Illinois
I am 82 years old, look 60-ish – all to the nightly use of Frownies. Never have had a face lift.
Myra S., California
As a result of using Frownies for 1 1/2years, I don't find a wrinkle in my face.
Claire N., New York City
I've had such wonderful results from 25 years of using Frownies I want to start my daughters on them NOW.
Mrs. James B., Missouri
I have had very dark circles under my eyes since I was probably 15 and they get darker if I am the least bit sick or tired. Having a 2 year old, I am ALWAYS tired, so when I heard about the Frownies Under Eye Patches I knew I had to try them. I was not let down! While my dark circles didn't go away completely the first time they did reduce considerably! I'm saving my last two pairs for when we get family pictures taken.
Anonymous Under Eye Patches user
My name is Linda Hickey and I am the skin care representative for Organic Spa Magazine. I am new with the publication and I have been familiarizing myself with the hundreds of products on the market and I have to say that yours has intrigued me the most. I never realized that there was a product like yours on the market.What an incredible natural alternative than dangerous products or surgeries.
Linda Hickey
I want and need to say THANKS! I'm 39 and rarely get guessed at being over 30, BUT, you may know where I'm coming from, that frowny intense between the eyes thing REALLY bothered me. It was bad! Let's just say it doesn't bother me any more because it's no longer there!
Heather Maupin